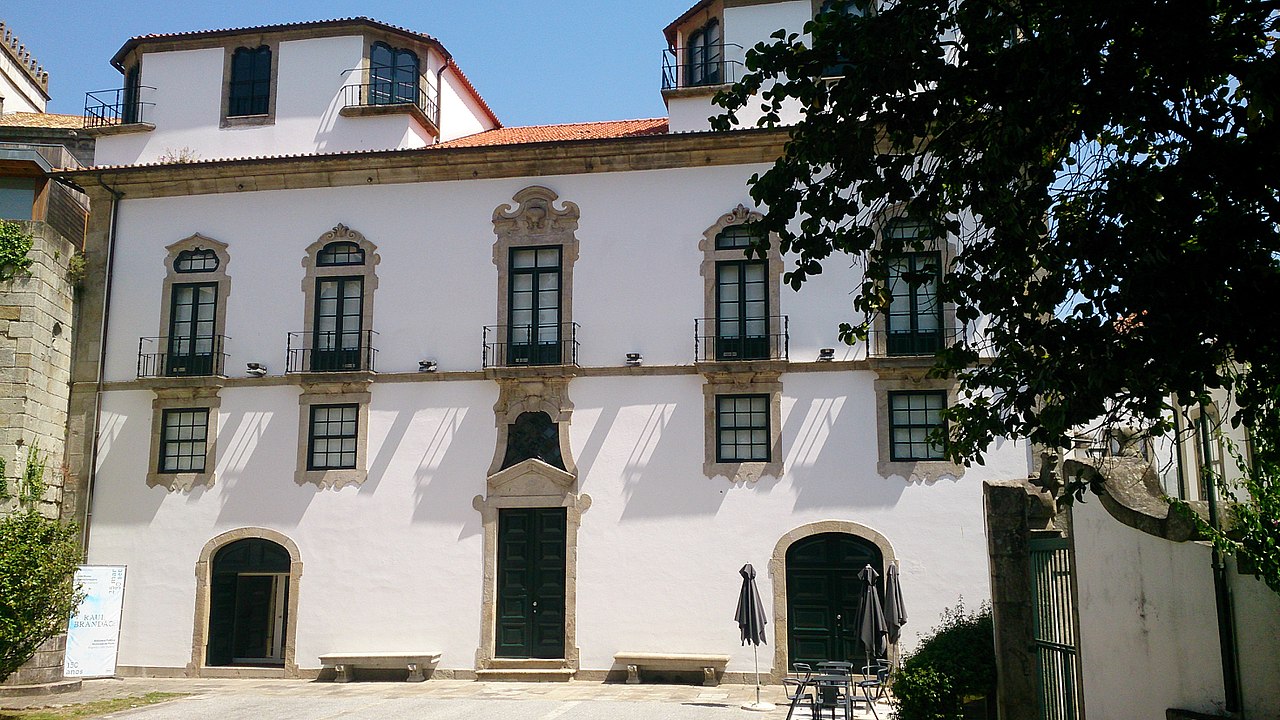 Museu Guerra Junqueiro
Quarteto Douro - Partilha do Tempo
Museu Fora da Caixa
---
FRANZ SCHUBERT – String quartet in a minor D 804, "Rosamunde"
I. Allegro ma non troppo
II. Andante
III. Minuetto. Allegretto
IV. Allegro moderato

---
LUDWIG v. BEETHOVEN – String quartet in F Major, op. 18 nr. 1
I. Allegro com brio
II. Adagio affettuoso ed appassionato
III. Scherzo. Allegro molto
IV. Allegro

---
QUARTETO DOURO
| | |
| --- | --- |
| RADU UNGUREANU | 1º Violin |
| GASPAR SANTOS | 2º Violin |
| JEAN LOUP LECOMTE | Alto |
| DINIS LECOMTE | Cello |
---
The Quarteto Douro proposes, for this afternoon's concert, two great masterpieces, which acquired the definitive public recognition during the second half of the 19th century, thanks mainly to the Hellmesberger and Joachim quartets. This period coincides with that of the life and activity of the poet and politician Guerra Junqueiro, while the problems developed in these two works were also present in the literary concerns of our host.
The Quartet's presentation in A minor marked one of the few successes achieved by Schubert during his life. The melodies, sought in the songs themselves (Lieder), constitute the essential material of this work. The main theme of the second movement, recovered from a failed opera, "Rosamunde", ended up giving the quartet its name.
The ambience of the 1st movement is fixed directly, using an unusual accompaniment formula. Immediately, a long and magnificent theme imposes the feeling of the inescapable, which will rise to the celestial zones, in the acute register of the violin. The 2nd theme, with upward contours, contrasts with the fateful motive of the 1st theme and seeks to establish optimism and confidence.
The 2nd movement takes place within the unmistakable atmosphere of Schubertian cameral intimacy, interrupted unexpectedly by a dramatic episode, of a Beethovenian nature. The conclusive theme reaches the sublime, expressing deep ideas with simple means.
The minuet resumes the main tone of the work, to create a beautiful melancholic atmosphere. The central part, Trio, brings a light of hope, a situation that will definitely impose itself in the final movement, with its contagious joy. The story told by Beethoven, in his Quartet in F Maior, op. 18 nº 1, it is quite different. This time, language conveys clarity and firmness.
The classic confrontation of contrasting ideas, dominant in the 1st movement, has the function of preparing the charged atmosphere of the 2nd movement, dominated by the intense expression of the main theme.
It was one of the rare moments of his life, when Beethoven confessed some "program" associated with his music, indicating Shakespeare's "Scene of the Tomb" of Romeo and Juliet. In one of the sketches for this quartet, it was found written: "the last sighs …".
To achieve the joy and light of the 4th movement, Beethoven interposed a Scherzo, full of humor and surprises. And, before reaching the unstoppable and brilliant final moment, it will introduce some more dramatic moments, so that the achievement of joy is not easy.
To conclude, it is worth remembering the words of Guerra Junqueiro from the poem "Oração à Luz":
"Mystery course
From the ethereal blue!
Sidereal dream!
Light!"
Radu Ungureanu