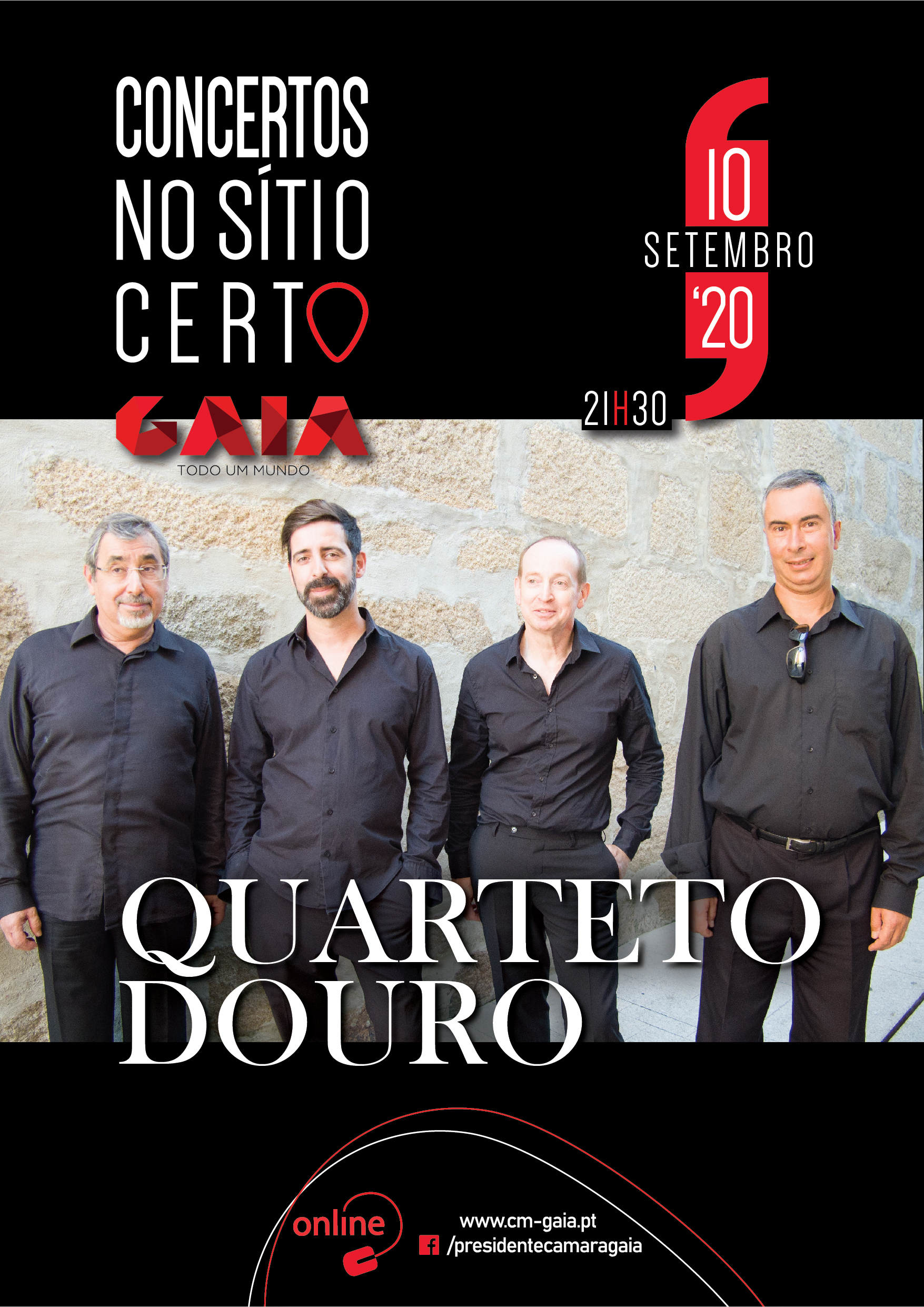 Concertos no Sítio Certo
Quarteto Douro - 250th anniversary of the birth of Ludwig van Beethoven
Concertos no sítio certo, Câmara Municipal de Vila Nova de Gaia
---
Teaser
---
Full Concert
---
LUDWIG v. BEETHOVEN – String quartet in F Major, op. 18 nr. 1
I. Allegro com brio
II. Adagio affettuoso ed appassionato
III. Scherzo. Allegro molto
IV. Allegro

---
QUARTETO DOURO
| | | |
| --- | --- | --- |
| RADU UNGUREANU | - | 1º Violin |
| GASPAR SANTOS | - | 2º Violin |
| JEAN LOUP LECOMTE | - | Alto |
| HRANT YERANOSYAN | - | Cello |
---
The story told by Beethoven, in his Quartet in F Maior, op. 18 nº 1, it is quite different. This time, language conveys clarity and firmness.
The classic confrontation of contrasting ideas, dominant in the 1st movement, has the function of preparing the charged atmosphere of the 2nd movement, dominated by the intense expression of the main theme.
It was one of the rare moments of his life, when Beethoven confessed some "program" associated with his music, indicating Shakespeare's "Scene of the Tomb" of Romeo and Juliet. In one of the sketches for this quartet, it was found written: "the last sighs …".
To achieve the joy and light of the 4th movement, Beethoven interposed a Scherzo, full of humor and surprises. And, before reaching the unstoppable and brilliant final moment, it will introduce some more dramatic moments, so that the achievement of joy is not easy.
PhD Radu Ungureanu